UC San Diego 2019 Intercollegiate Ethics Bowl Teams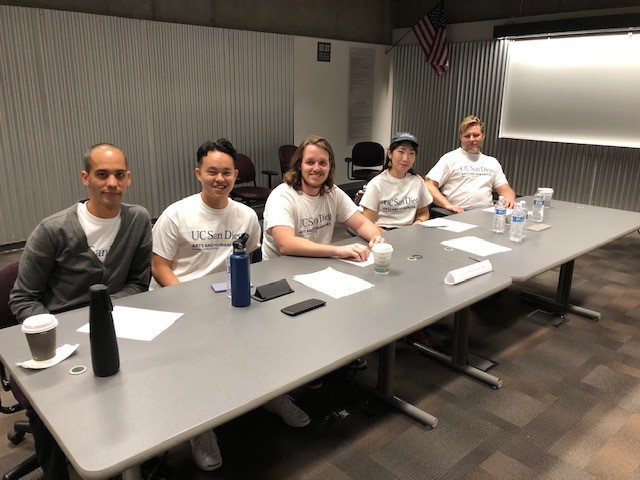 Two UC San Diego Intercollegiate Ethics Bowl teams are competing in a series of regional tournaments: regionals took place in early December, with the top teams at each location invited to participate in a national tournament in February 2020.
Now in its second year, the aim of Ethics Bowl is to encourage thoughtful and respectful exchanges on important topics of ethical significance. Teams of undergraduates compete by providing extended answers to moral questions based on case descriptions that are provided ahead of time.
This year, teams were asked to discuss whether social media sites have a responsibility to defend free speech, whether student loan-debt should be prioritized over other debt for forgiveness, whether it is morally permitted to ban unvaccinated children from school during a measles outbreak, whether there are any conditions under which someone should be held responsible for miscarriages, and more.
The team selection process took place in late September 2019, and 10 students, divided into two teams, were chosen to represent UC San Diego. The teams were coached by Department of Philosophy Professor Sam Rickless, Philosophy Ph.D. student Cory Davia, and Daniel Callies of the Institute for Practical Ethics.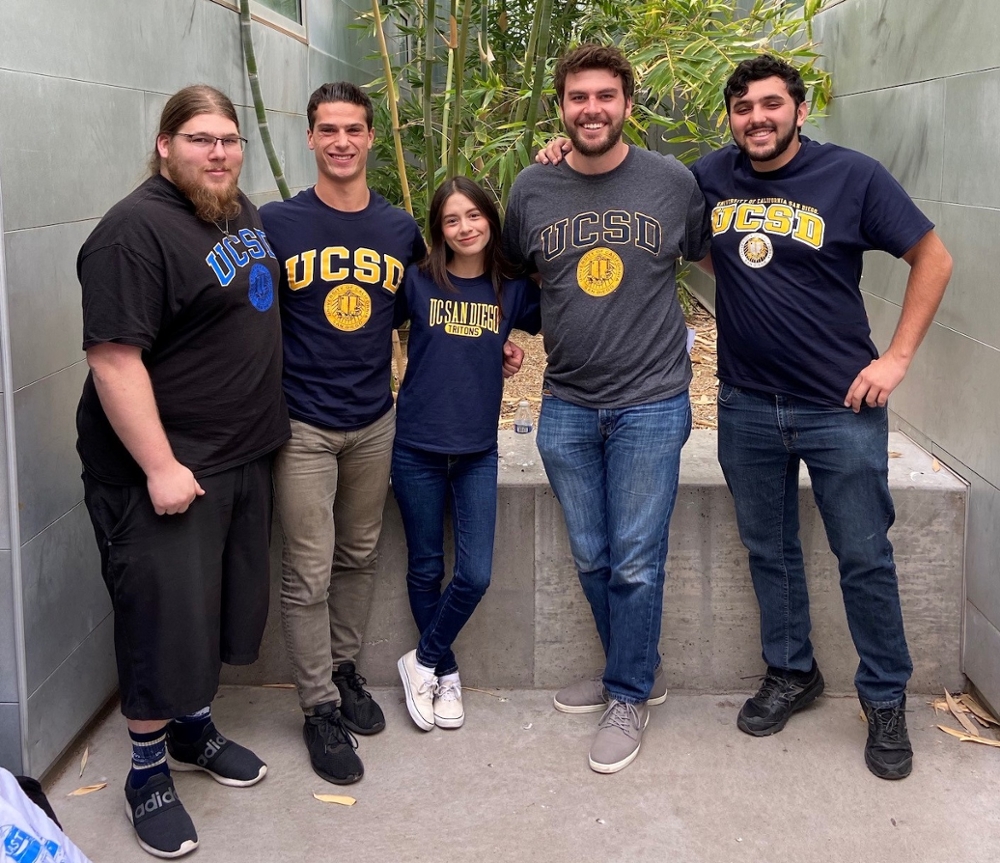 Coaching sessions were held once or twice a week, September through November. The teams were generously sponsored by the Department of Philosophy and Institute for Practical Ethics.
On Dec. 7, 2019 and in over four rounds, Team One — Tremaine Harvey, Issac Han, Aaron Chipp-Miller, Phoenix Wang, Jeremy Moore (top photo, left to right) — went 4-0 and came in second out of 31 teams, and Team Two — Luke Smith, Nolan Karma, Kayla Aceves, Harrison Lynch, Max Zekowski (second photo, left to right) — compiled two wins, one draw and one loss.
Team One will be going to the National Ethics Bowl Tournament in Atlanta in February 2020 — Congratulations to both teams for their excellent performance.
UC San Diego Researchers Receive $2.6M NSF Grant to Help Train Autistic Adults for Tech Employment
A team of researchers that includes Institute for Practical Ethics co-director Craig Callender has been awarded a grant from the National Science Foundation to develop an employment-training program that will tap into the talent and potential of autistic adults for technology work.