Institute for Practical Ethics, 2017-2022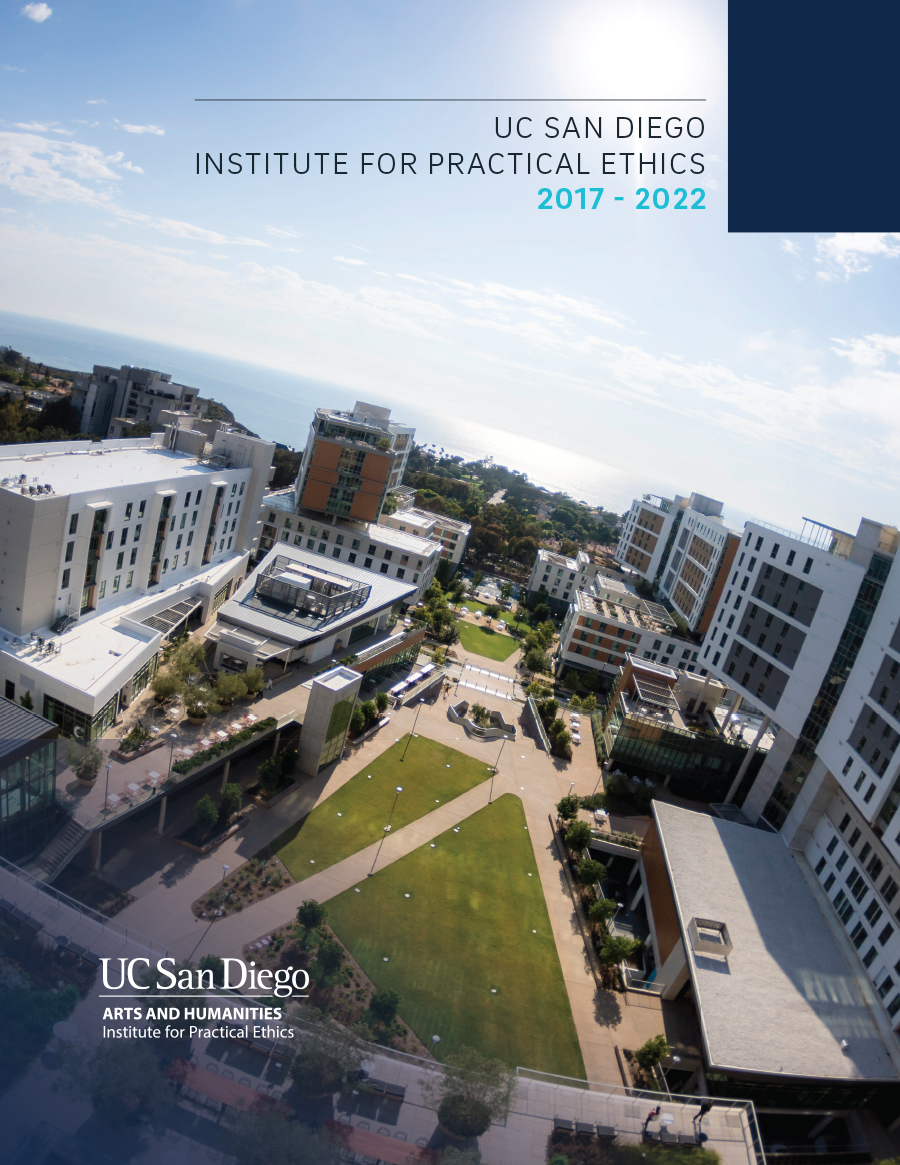 This report is an attempt to highlight the first five years of the UC San Diego Institute for Practical Ethics, from late 2017 to May 2022, near the end of the 2021-2022 academic year. There is no way to do full justice to all the components of the institute over these formative years, nor to include every single initiative, research publication, meeting and event, or thought and idea.
"There is also no way we could completely express our deep gratitude to all the individuals who have worked with us and contributed in some way. People remain the center of the Institute for Practical Ethics, proving that the individual commitment leads to the greater good," write co-directors Craig Callender and John H. Evans in their opening letter of the report. "We believe we are making genuine progress toward developing socially responsible science, now and in the years to come."
In this report, you will find an overview of our researchers, including the announcement of our 2022-2023 postdoc, Zinhle Mncube, whose research concerns the epistemology and ethics of personalizing medicine. We've welcomed 11 visiting scholars — pre- and post-pandemic — and supported more than 30 UC San Diego Ph.D. fellows.
We're also highlighting our four recurring research themes, from active genetics and data science to environmental impacts, and science and democracy. The publications section of the report is particularly impactful, and we're proud to see such dynamic and comprehensive work.
Program development, a long list of scholarly events and support round out the report. Please enjoy.
Practical Ethics Quarterly
Research and news from the Institute for Practical Ethics, sent quarterly.