Understanding the Ethics of Genetic Engineering
UC San Diego's Institute for Practical Ethics hosts inaugural conference on the impact of gene drive technology
The UC San Diego Institute for Practical Ethics hosted its inaugural conference on the ethics and social implications of gene drives, bringing together leading scientists and ethicists working toward a better understanding of what happens when—not if—genetic engineering becomes increasingly commonplace.
In what will become an annual conference, the overarching aim is to develop and promote research on ethical issues facing the public in regards to genetic engineering technology, with a special emphasis on fostering deliberation between ethicists, scientists and policymakers: a key component of the institute's mission.
"All around us, scientists are discovering new facts about the natural world with the ultimate aim of human betterment, but how will we know which of these new technologies will actually result in bettering our lives? We cannot get that information from science itself, and have to look to society," said John H. Evans, co-director of the Institute for Practical Ethics and Tata Chancellor's Chair in Social Sciences.
Evans leads the interdisciplinary institute with Department of Philosophy professor Craig Callender, who said UC San Diego was quickly becoming a global center for gene drive technology as well as the social debates surrounding their use. The May 9-10 conference was held with the university's Tata Institute for Genetics and Society, a partnership between UC San Diego, the India-based philanthropic Tata Trusts and the Institute for Stem Cell Biology and Regenerative Medicine in Bangalore, India.
Read the full story on the UC San Diego News Center.
Craig Callender Awarded Excellence in Research
Craig Callender of the Division of Arts and Humanities was celebrated for extraordinary teaching, research and service at the 45th Chancellor's Associates Faculty Excellence Awards.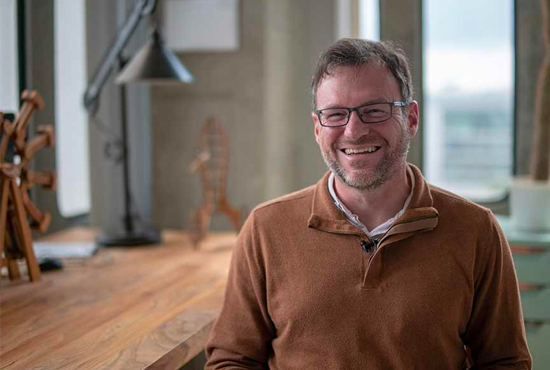 Updated May 19, 2019